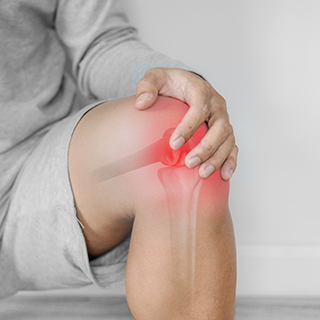 Who are geriatric patients? 
Geriatric patients are referred to as older adults or senior citizens. With age, there are several diseases that are seen to occur and affect the life of the elderly. There are several diseases affecting the elderly which may include diabetes, cholesterol, osteoporosis, cardiovascular disease, kidney disorders, hypertension, arthritis and other chronic disorders. 
Some disorders can be treated easily with the help of over-the-counter medications however some may require serious medical help and can also be hospitalized. 
Geriatric care may include at-home doctor visits, nursing attendants, intellectual companionship, emergency assistance, outdoor work assistance, online doctor consultations, medicine, food and grocery delivery at home, and such other services.
What are the common geriatric diseases?
The most common geriatric diseases are – 
Amyotrophic lateral sclerosis

Arthritis

Autism

Alzheimer's disease

Arrhythmia of the heart

Bedsores

Atrial fibrillation 

Cancer

Bipolar disorder

Cholesterol

Cataracts

COPD (chronic obstructive pulmonary disease)

Fibromyalgia

Diabetes

Chronic kidney failure

Glaucoma

Heart diseases

HIV / AIDS

Hepatitis

Hyperthyroidism

Hypothyroidism

Hypertension

Inflammatory bowel disease

Leukaemia

Irritable bowel syndrome

Liver failure

Lymphoma

Melanoma

Osteoporosis

Osteoarthritis

Pneumonia

Parkinson's disease

Pancreatic cancer

Rheumatoid arthritis

Stroke

Staph infection

Vertigo

Ulcerative colitis

Post-traumatic stress disorder (PTSD)

Vascular dementia

Periodontitis

Obstructive sleep apnea

Weight loss

Cardiovascular disease

Delirium

Bladder control problems

Leg and foot ulcers

Cardiac arrhythmias

Blurred vision

Carotid artery

Colorectal cancer
Who are more predisposed?
Gender – Depending on the type of disease both men and women elderly are prone to be affected by age-related disorders or geriatric diseases. While certain disorders like hyperthyroidism affect the female elderly more there are certain diseases such as hypertension and cholesterol which are seen more in the male elderly.
Age – Senior citizens or older adults aged above 60 are prone to be affected by chronic geriatric diseases. Depending on the type of disease, the symptoms may occur initially or at the later stages of ageing.
Pre-existing diseases – The aged suffer from geriatric diseases that may occur from pre-existing disorders or even can be genetically transmitted such as diabetes, hyperthyroidism and more.
How Dr. Amitabha Saha helps geriatric patients? 
Dr. Amitabha Saha specialises in handling geriatric patients. His association with Rising Care open doors for the geriatric patients of the city to avail quality treatment and care. His friendly attitude helps the elderly to feel comfortable enough to share their problems with him that facilitates his treatment process. He also offers online consultations to help the elderly manage their symptoms at the comfort of their home.